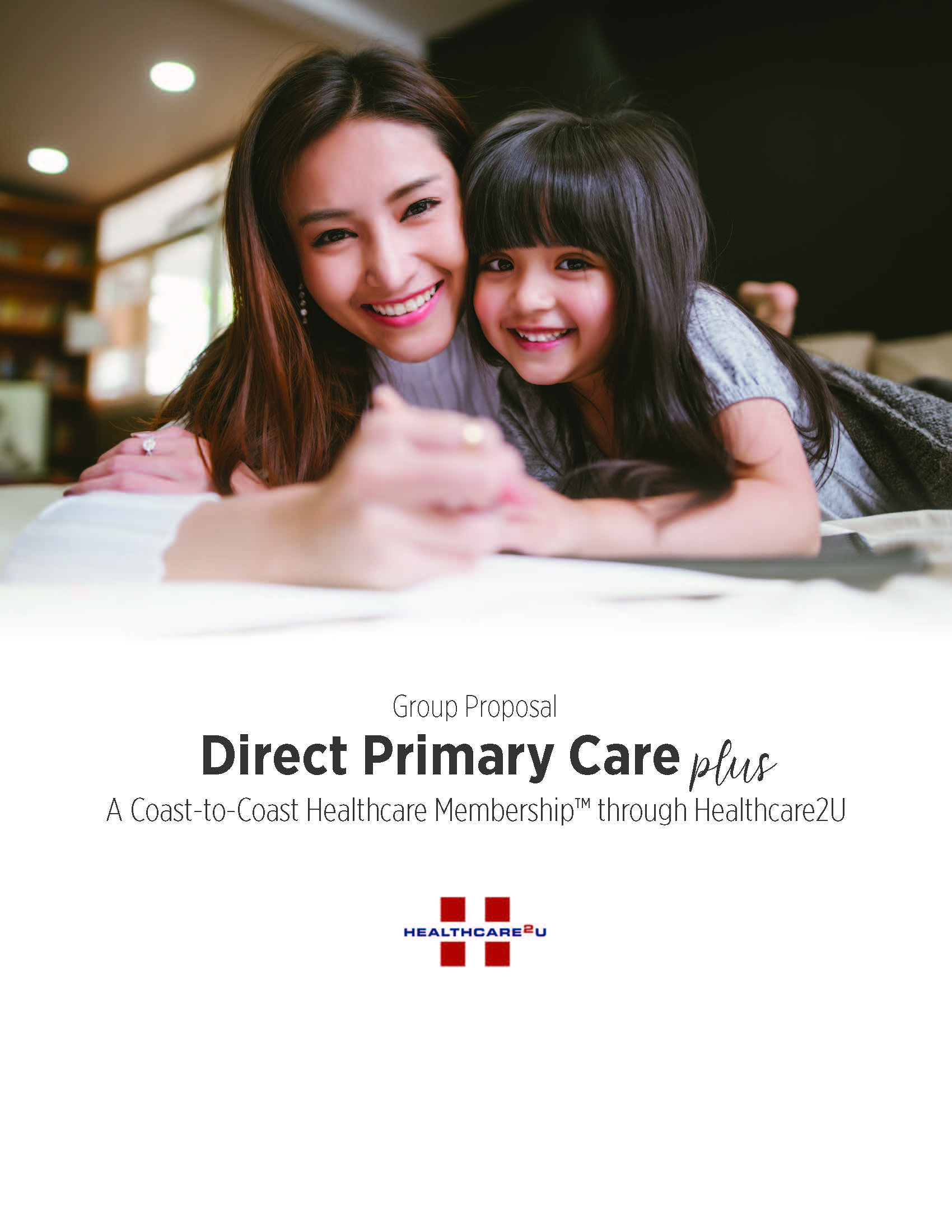 Downloadable Proposal:
Direct Primary Care Plus (DPCplus) - Coast-to-Coast Healthcare Membership
What's Inside?
Who is Healthcare2U?
Healthcare2U is a nationwide non-insurance alternative that eliminates claims while providing affordable and convenient access to unlimited primary medical care, wellness and chronic disease management through their Private Physician Network (PPN)™. Whether you work with fully-insured or self-insured employers with employees that are full-time, part-time or under-insured – we have solutions that deliver.
Claims Savings
Healthcare2U's broad suite of services offers level commissions and will help you customize how healthcare is delivered to your clients to bring them true claims-savings. Healthcare2U's Direct Primary Care Plus is combined with multiple plan-designs to create an expansive portfolio that includes:
Standalone DPC
Minimum Essential Coverage
Medical Cost Sharing
Hospital Indemnity
Hospital Indemnity with MEC
Critical and Accident level-cost plans
Limited Benefit Plans
Association products
RX pharmacy buy up - this option can be combined with any of Healthcare2U's products
About Healthcare2U
Healthcare2U is the nation's largest hybrid, integrated Direct Primary Care (DPC) organization. We ensure organizations of all sizes and structures have nationwide access to affordable, consistent, and quality primary care 40% below the average cost of traditional DPC practices operating in the market today. Through our proprietary Private Physician Network (PPN)™, Healthcare2U promotes healthy living by detecting, treating, and managing acute and chronic conditions before the onset of serious illness.